Share this post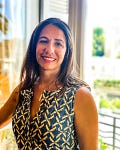 Podcast: Buying an Apartment in Paris
davidlebovitz.substack.com
Podcast: Buying an Apartment in Paris
A chat with Paris real estate expert Miranda Junowicz Bothe
One of my heroes in Paris is Miranda Junowicz Bothe. We've been friends for many years, and thanks to her, I saved a bundle when buying my previous apartment; she got me through some of the rough patches that came up during the purchase, which were challenging, especially because I wasn't familiar with the process of (and the cultural differences between) how real estate is bought and sold in the United States versus in France. So it helped to have someone on my side to negotiate, who knew the rules and had connections to the right people to steer the sale through.
Unlike what you see on television, home and apartment buyers in France don't use agents—if you're buying a place, the seller's agent handles the sale and the seller's agent's objective is to represent the seller and do what's in their best interest, not yours. Hence Miranda, who founded Paris Property Group sixteen years ago, with a team of chasseurs (apartment hunters) who help buyers find their dream property and guide them through the process, looking out for them every step of the way.
I did a Q+A with Miranda here in the newsletter:
Recently, I invited Miranda to come to my apartment, the one she helped me buy, to talk about the ins and outs of the Paris real estate market. We covered a lot of ground, from what to expect…to what can go wrong (and how to avoid it).
I hope you enjoy the podcast!
-David
Visit Miranda at Paris Property Group.
Follow Paris Property Group on Facebook and Instagram.
Subscribe to This Paris Life, the Paris Property Group newsletter for insider tips to Paris.
David Lebovitz Newsletter is a reader-supported publication. To receive new posts, recipes, and podcasts, become a free or paid subscriber.